English
Loft 68 is located in the Geylang area. The nearest MRT station is Aljunied MRT. It is 10 minutes' walk from the hostel. There are CCTV installed on all levels along the common areas. Residents can approach the accommodation provider during office hours if required.
Rooms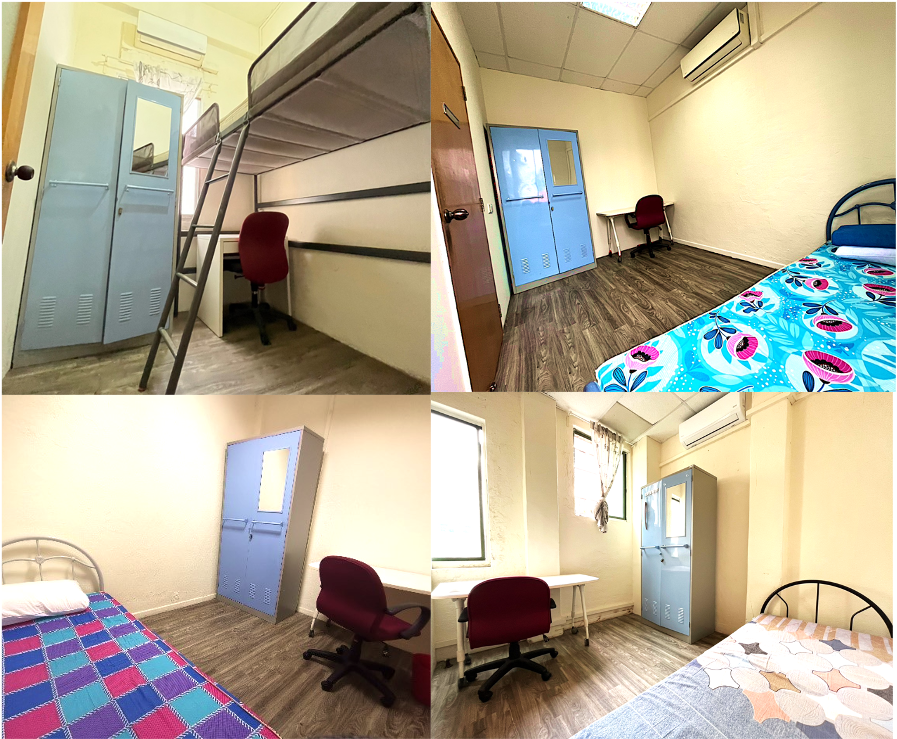 Access to the hostel is via access keys at each level and keys to the room. As there is no lifts, Residents are to take the stairs to access to each floor and to their rooms. Residents are separated based on gender. One gender for each floor. In each room, each residents will be provided with a work table and a small personal locker.
The common area includes a dining space, kitchen, shower room, toilet, washing machine, and dryer. Housekeeping at the common areas will be done on twice a week basis.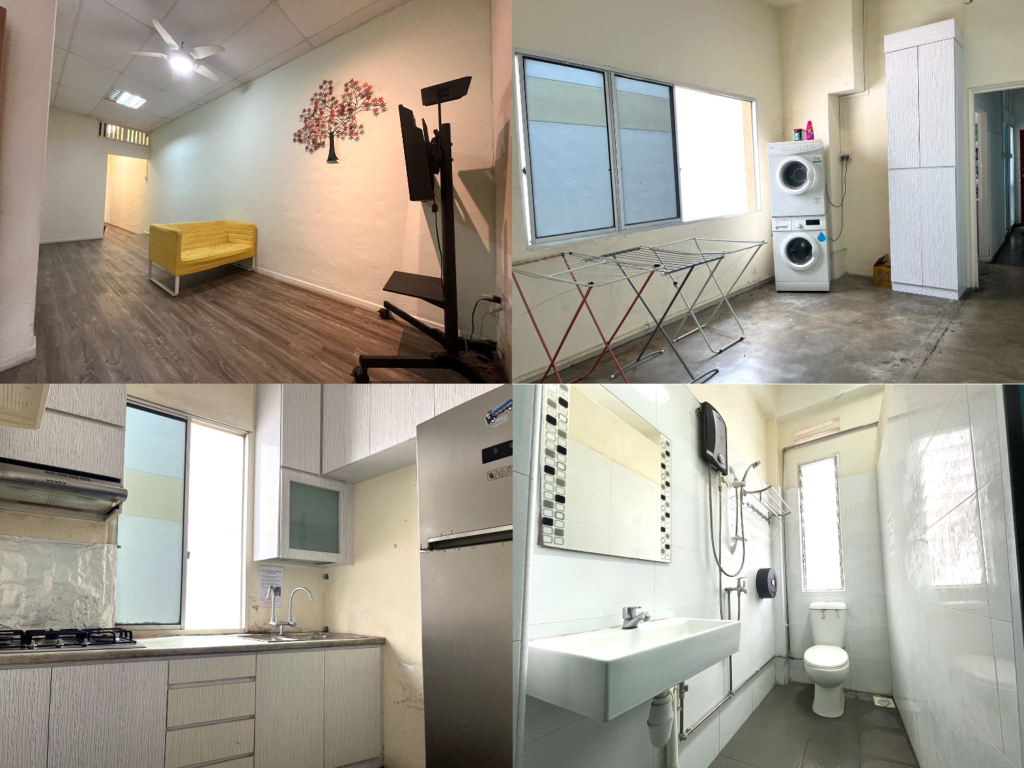 Map & Location
Within 1 mins' walk to Sheng Song supermarket and eateries
Within 8 mins' walk to Aljunied MRT station and JCU
15 minutes walking distance to campus
Room Type
We have a special rate plan for JCU students. For more details, please inquire.
| Rooms | Upfront advance payment (Minimum piriod of 4 months) | Normal rate |
| --- | --- | --- |
| Single Premium (A1/B1) | $1,500 | $1,600 |
| Single Premium (A2/B2) | $1,450 | $1,550 |
| Single Premium (A3/B3) | $1,500 | $1,600 |
| Single Duluxe (A6/B6) | $1,500 | $1,550 |
| Single Standard (A4/B4) | $1,300 | $1,400 |
| Single Standard (A5/B5) | $1,300 | $1,400 |
| Single Compact (A7/B7) | $1,200 | $1,300 |
| Single Compact (A8/B8) | $1,200 | $1,300 |
Security deposit (non-refundable):1 month's rental.
One Time Administrative Fees (non-refundable):$200
Service Standards
Rooms Include
・Temperature indicator air-conditioner
・Fibre broadband Internet
・Work desk/chair
・Wardrobe
・Single Bed
・Bedsheet & pillow case
Other information
・Rental Payable on a monthly basis
・4 months advance rental
・Monthly payment applicable only upon request and subject to approval
・Minimum stay period of three (3) months
Additional Services/Facilities
・Large screen TV corner
・Washer & dryer
・Iron & ironing board
・Twice weekly common area cleaning service
・Dining corner with recreational facilities